THE VIP MAGIC CIRCLE
A Magistical place where the most powerful VIP wands are found!


The history :
Zino, the mystical magician returned from his last trip to the enchanted forest of Wizardland with artifacts of extraordinary power given by masters in the art of divination, druidism, illusionism and enchantment.

Hats that would allow him to create the most incredible assembly, "The VIP Magic Circle".

A place where the necessary ingredients will be made available to you, allowing you to enjoy a magical, but above all unique experience.
Here is what awaits: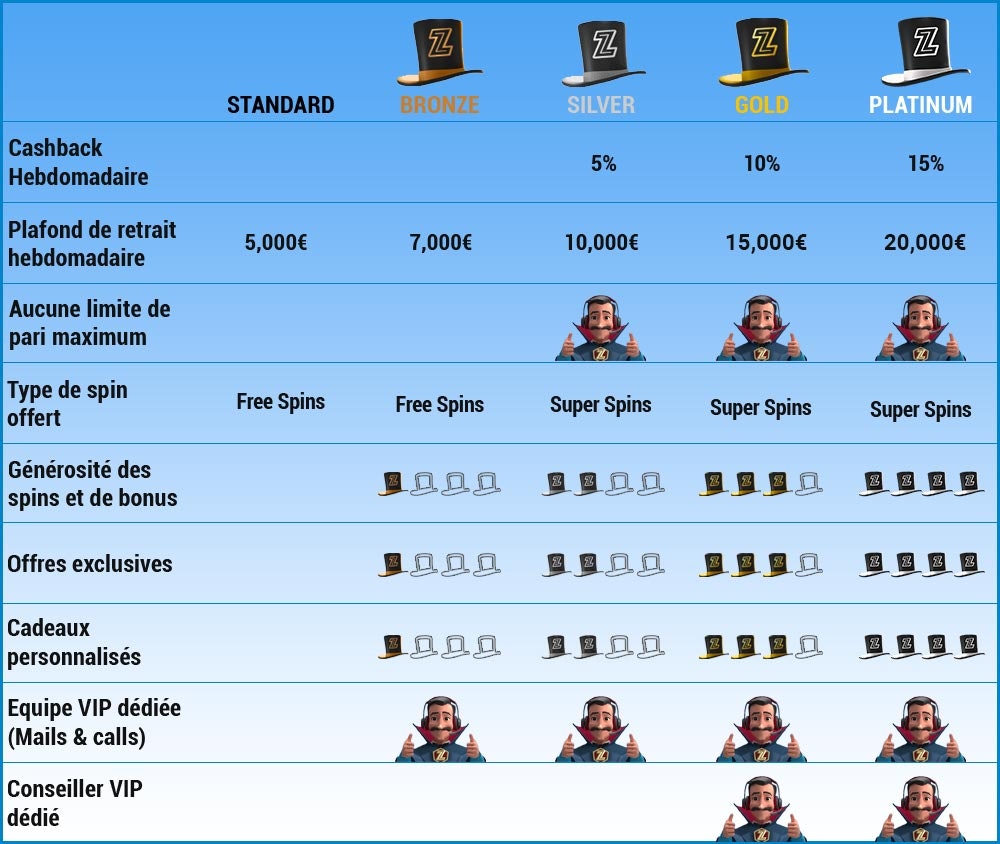 Why enter the VIP Magic Circle?
A cauldron and a perfect spell, the result is a potion that gives you access to privileged advantages:
- A VIP team at your disposal 7 days a week accompanied by a personalized follow-up of your requests.
- Exclusive offers with always more bonuses and gifts.
- Increased withdrawal limits, but above all treated as priorities.

How to join the guild?
The VIP Magic Circle team takes care of everything; you only have to enjoy the universe that is offered to you on Betzino.
An exclusive invitation from our VIP team will be sent to you not by owl, but by e-mail and will allow you to access these tailor-made benefits created just for you.

Keep my magic hat?
For this, you must keep a regular activity which will be carefully studied by our VIP team. Your game history will be the key to success in keeping or getting a new hat with even more magical benefits.

The VIP Magic Circle, a personalized and tailor-made universe that is waiting for you!